Ferrari Set to Lose $55 Million After Ending Deal with Velas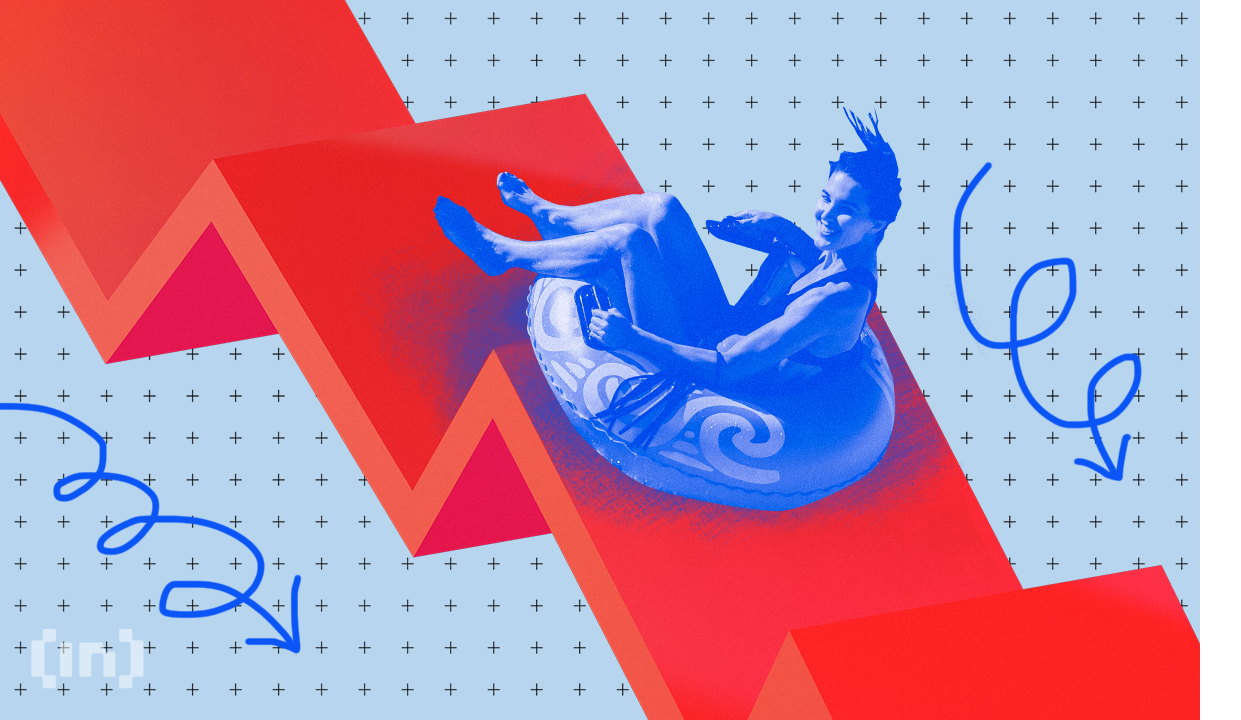 F1 Team Scuderia Ferrari prematurely ends a multi-year deal with the Velas Network as FTX's bankruptcy casts doubt on the future of crypto sponsorships.
A source told ScuderiaFans.com that Team Ferrari did not heed clauses related to Velas' creation of non-fungible tokens (NFTs), with Velas also reportedly in financial distress. Both companies are reportedly pursuing legal action to end the agreement.
Ferrari Takes $55 Million Hit From Early Contract Terminations
The F1 team signed Velas as a premium partner in 2021 to help bring digital collectibles and unique experiences to fans. Velas' logo appeared on the team's F1-75 car and on the livery of its two drivers, Charles Leclerc and Carlos Sainz. The deal was reportedly worth about $30 million.
Ferrari has also reportedly dropped data analysis partner Snapdragon, cutting its revenue by another $25 million.
Crypto entrepreneur and investor Alex Alexandrov founded Velas in 2019. Velas is an Ethereum Virtual Machine (EVM) compatible chain that claims to process 75,000 transactions per second. 
Ferrari Joins Mercedes in Ending Crypto Deals
During the 2022 season, crypto companies flush with cash tried to appeal to F1's wealthy audience. In Sep. 2022, up to 80% of F1's teams had crypto sponsorships, with the Formula One Group locked in a $100 million deal with Crypto.com.
But several deals went south after notable collapses saw $2 trillion of crypto's market cap wiped out. Coinbase and Crypto.com laid off notable proportions of staff as macroeconomic conditions and lowered investor confidence threatened vital revenue streams.
Team Mercedes suspended its partnership with FTX shortly after the exchange filed for bankruptcy in Nov. 2022. FTX had previously said that it saw an uptick in registrations after the Mercedes deal. Esports company TSM suspended its partnership with FTX on Nov. 16, 2022. Miami-Dade County has petitioned a judge to free it from an earlier deal with FTX to call the Miami Heat basketball team's stadium the FTX Arena.
Around the same time, Crypto.com walked away from a $495 million deal to sponsor Europe's flagship football club competition, the UEFA Champions League.
For different reasons, Tezos terminated its deal with Red Bull Racing in mid-Dec. 2022. The Tezos Foundation's Chief Commercial Officer, Mason Edwards, said the partnership no longer dovetailed with the organization's strategy. 
Red Bull's partnership with Bybit appears intact for the moment.
Spending Will Likely Resume Under Stricter Guidelines
The FTX meltdown has brought to its knees an industry that spent hundreds of millions of dollars in promotional endeavors. 
The FTX bankruptcy and the arrest of CEO Sam Bankman-Fried will, at least for now, mean that its advertising spending drops to zero as investigators unearth the morass of Bankman-Fried's alleged misdemeanors.
According to marketing intelligence firm SensorTower, Crypto.com's online ad expenses fell roughly 90% from Q1 to about $1.6 million in Q3 2022, while Coinbase said in a Q3 earnings report that it reduced promotional spending due to its "lower efficiency" in Q3.
So spending on crypto marketing is on a downtrend as exchanges figure out their next move.
The president of an F1 sponsorship agency said F1 has a revolving door of partners and predicted that a minimum of two crypto companies could abandon deals due to market uncertainty.
"They're going to have to regroup and the market will balance itself next season," he told Bloomberg. "When the cars are presented to the world in February. next year, you'll see who disappeared."
But crypto's previous recoveries indicate that its next bullish pivot will help restore lost revenue and drive even more lucrative sponsorships.
Joseph Panzarella, a marketing director from Yeshiva University, said that the difference this time will be that companies will be regulated.
"I guess they have to eat a little crow and say something like, 'Hey, we are now we're now [open to] being regulated,'" he told CNBC late last year.
For Be[In]Crypto's latest Bitcoin (BTC) analysis, click here.
Disclaimer
BeInCrypto has reached out to company or individual involved in the story to get an official statement about the recent developments, but it has yet to hear back.